Skin beauty through nature
SKLEER  is an "All in One Skin Corrective" that creates skin beauty through nature's ingredients and is the best buy for use on all skin types including those affected by:
Cold Sore or Fever Blister
Dermatitis

Contact Dermatitis
Seborrheic Dermatitis
Atopic Dermatitis

Rosacea or Redness
Keratosis Pilaris
Acne
Hidradenitis Suppurativa
Blackheads
Eczema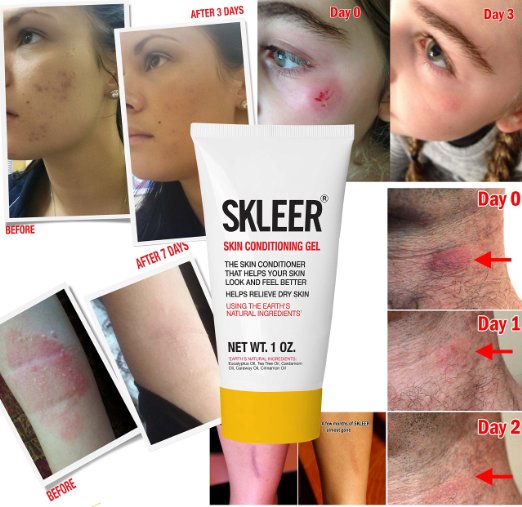 Also great after Waxing and as nature's Skin-Lightener over time.
Potent, power packed natural ingredients
SKLEER is a dermatologist recommended product that assists with a number of Skin Conditions.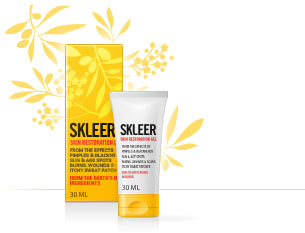 Natural
SKLEER contains no parabens, no harmful preservatives, no lanolin, no hydroquinone, no corticosteroids and is not tested on animals.  Also has no Salicylic Acid, no Glycolic Acid, no Retinoic Acid and no Benzoyl Peroxide. Potent power packed natural ingredients that can assist with a number of Skin Conditions.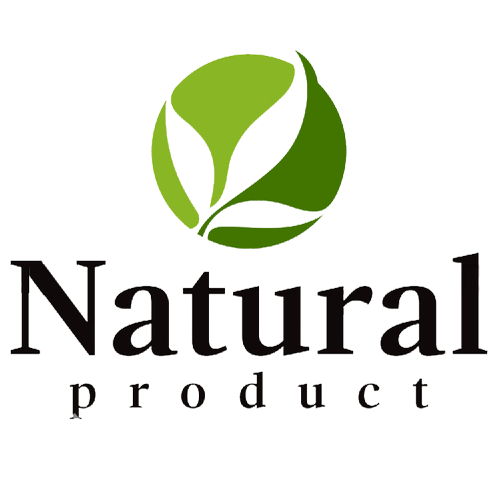 Safe
The all natural formula is ideal for even the most sensitive of skins, all age groups and is suitable for babies and toddlers. Hence SKLEER is recommended by doctors and dermatologists and our customers.

Guaranteed
We are so confident that SKLEER will assist you in dealing with a variety of skin conditions that we will refund 100% of your purchase if you are not satisfied in any way.  We offer a 60 day money back guarantee.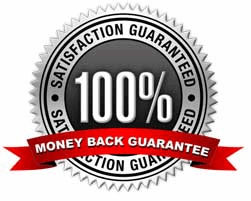 Everyone should have SKLEER
SKLEER is an All in One Skin Corrective that everyone should have at home or in their bag, your go to product for all manner of skin ailments and issues.
SKLEER contains a combination of essential oils: Eucalyptus, Tea Tree, Caraway, Cinnamon and Cardamom that work synergistically to assist healing. The proprietary gel formula takes the potent essential oils deep into the skin to optimize healing.
The beneficial power of SKLEER lies in the fact that the gel takes nature's ingredients to the lower levels of the skin for enhanced penetration and effectiveness.
Thanks to the unique patent pending formulation SKLEER All in One Skin Corrective is non-greasy.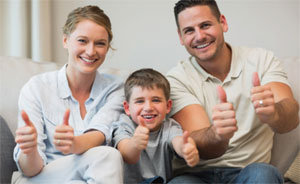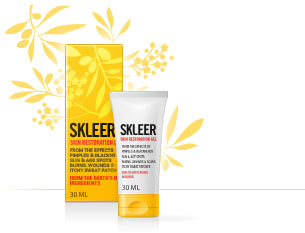 Good for your skin
SKLEER is a "must-have", "nature" beauty and skin-care product.
It is used on the face, skin, body, burns, rashes, scars – everywhere!
And the more you use it, the better looking your skin and your beauty!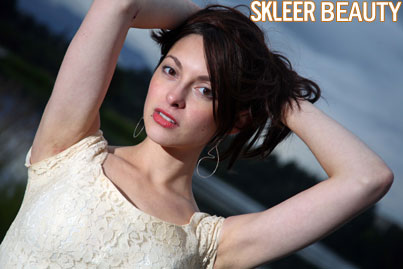 Younger looking skin
SKLEER ALL IN ONE SKIN CORRECTIVE is the ultimate skin conditioner.
Regardless of whether your skin is dry, normal or oily, use SKLEER to nourish, moisturize and protect it.
Because SKLEER helps smooth the appearance of lines and wrinkles, refines texture, and evens skin tone for a fresher and more youthful appearance.
So, when your skin looks and feels fresher, clearer and tighter, it gives you confidence in the beauty of your skin, we call this Skin Confidence.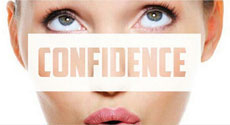 Non-greasy Skin Beauty
SKLEER is a skin conditioning gel that helps your skin look and feel better using nature's ingredients.
Also, it has a unique gel formulation that carries nature's herbal ingredients onto the skin for a deeply refreshing and moisturizing application. This allows for skin appearance to improve.
And it's a pleasingly non-sticky gel that immediately absorbs into the skin on contact, and can be used throughout the day and night.
Because it is non-greasy, it is also good for oily skin.

REAL REVIEWS, REAL RESULTS
SKLEER has more real unsolicited and unscripted reviews from real people than anyone else we know of. Here are a few random one's below:
Amazing Stuff repeat Customer can't get enough A++
Buyer:

ramonauila
( 93)

During past month
PERIORAL DERMATITIS/ ITCHY/SORE DRY SKIN RELIEF~ NATURAL Gel +Soap Pack (#162317267008)

View Item

Here is the picture of the forehead of a 40+ year old female (she won't give us her age 😉 ) where SKLEER has removed the deep wrinkle lines from her forehead in a period of 2 months, unfortunately we don't have a before on this :(, but it is remarkable as we did see her before!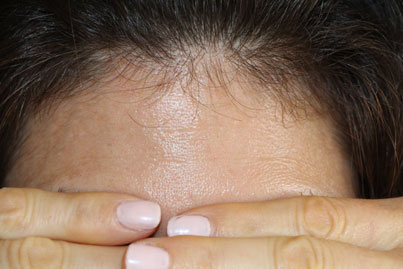 (Click on the photo above to see a larger version)
SKLEER Email
Hi,
I was advised to contact you via your live chat. I'd like to place an order for six tubes of gel please.
Email address: [PRIVATE]
I am so impressed with this product. I really was at my wits end with a terrible bout of perioral dermatitis that I'd had for 6 months plus. I'd tried everything, but this worked and the fact that it's a natural product is fantastic. Thank you so much, I don't know what I'd have done if I hadn't unearthed this in my research. Once you invoice me I'll forward payment.
Good day,
I recently purchase a 30 ml tube of Skleer at the Sunninghill Pharmacy, Johannesburg, and within days am impressed with the results. I am treating sun damage on the lower arms.
Regards,
Charmagne Denny
Jeffares & Green (Pty) Ltd
Nurse happy with using SKLEER on her face for getting rid of black spots.
More feedback...
I've just spoken to a gentleman situated in Soweto by the name of Bheki.
He picked up some samples at Mangalani Pharmacy in Soweto.
Results found:
1. His niece struggles in summer with itchy skin - alleviated by Skleer
2. Old lady (friend) - suffered with dry skin until using Skleer
3. He personally has noticed an improvement with the lightening of uneven pigmentation marks
I have advised him on the various distribution channels - he said he will go to his local pharmacy and ask them to order.
I have also given him my email address to keep me up to speed.
Regards
Angie
Bennett's Gauteng Representative
Hi R,
B is over the moon with the tube of skleer cream...as you know she has acne and she is now so worried she will not be able to get more.
Please tell M that after only 3 days the marked improvement to not only the touch (softer) the look glowing, BUT THE HEALING.
All the little spots have gone.
We both need more where can I buy it.
I have told her to show all the girls at the church paste it on FB but need to know where to buy.
Loads of love
M (Names have been initialized for privacy purposes)

RIVERSIDE PHARMACY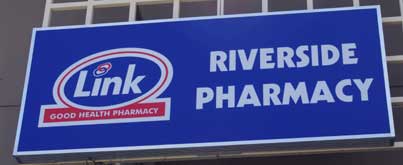 Audio Testimonials from Riverside Pharmacy
Audio 1 (Customers happy using it, granny using it on sores and black spots on feet, 100% better)
Audio 2 (Works for Pimples)
From: Jon Mullane
Sent: Sunday, September 20, 2015 3:31 PM
To: info@skleer.com
Subject: Great Product
Hi Gary!
I wanted to let you know I tried the Skleer Gel and it worked perfectly on a heat rash I encountered while performing in LA during a recent heatwave. Just after a few applications and a couple of days, it was completely gone!
I would highly recommend this product, and the fact that it has all natural ingredients is a bonus!
Cheers!
Jon Mullane
www.jonmullane.com