Skin beauty through nature
SKLEER  is an "All in One Skin Corrective" that creates skin beauty through nature's ingredients and is ideal for use on all skin types including those affected by:
Cold Sore
Rosacea or Redness
Keratosis Pilaris
Hidradenitis Suppurativa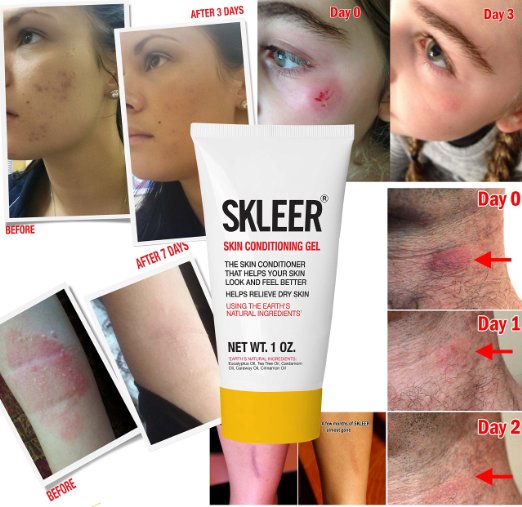 Also great after Waxing and as nature's Skin-Lightener over time.
Potent, power packed natural ingredients
SKLEER is a dermatologist recommended product that assists with a number of Skin Conditions.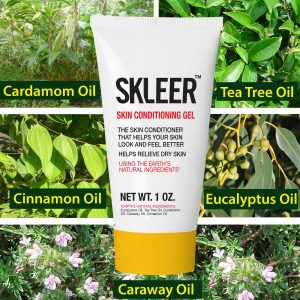 Natural
SKLEER contains no parabens, no harmful preservatives, no lanolin, no hydroquinone, no corticosteroids and is not tested on animals.  Also has no Salicylic Acid, no Glycolic Acid, no Retinoic Acid and no Benzoyl Peroxide. Potent power packed natural ingredients that can assist with a number of Skin Conditions.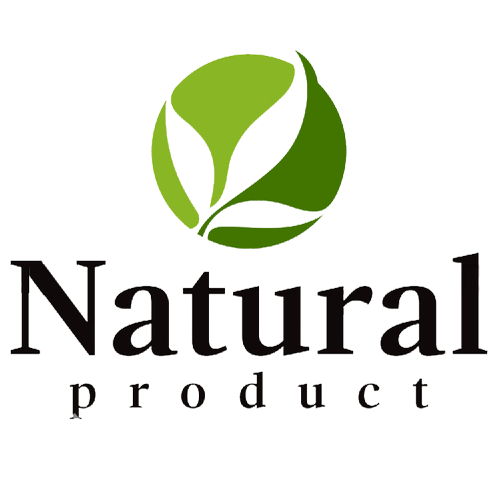 Safe
The all natural formula is ideal for even the most sensitive of skins, all age groups and is suitable for babies and toddlers. Hence SKLEER is recommended by doctors and dermatologists and our customers.

Guaranteed
We are so confident that SKLEER will assist you in dealing with a variety of skin conditions that we will refund 100% of your purchase if you are not satisfied in any way.  We offer a 60 day money back guarantee.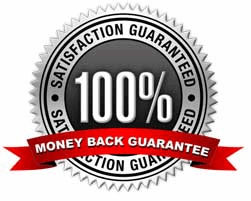 Everyone should have SKLEER
SKLEER is an All in One Skin Corrective that everyone should have at home or in their bag, your go to product for all manner of skin ailments and issues.
SKLEER contains a combination of essential oils: Eucalyptus, Tea Tree, Caraway, Cinnamon and Cardamom that work synergistically to assist healing. The proprietary gel formula takes the potent essential oils deep into the skin to optimize healing.
The beneficial power of SKLEER lies in the fact that the gel takes nature's ingredients to the lower levels of the skin for enhanced penetration and effectiveness.
Thanks to the unique patent pending formulation SKLEER All in One Skin Corrective is non-greasy.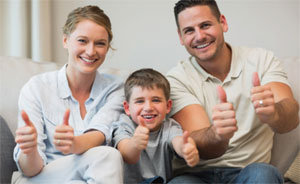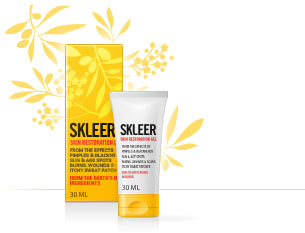 Good for your skin
SKLEER is a "must-have", "nature" beauty and skin-care product.
It is used on the face, skin, body, burns, rashes, scars – everywhere!
And the more you use it, the better looking your skin and your beauty!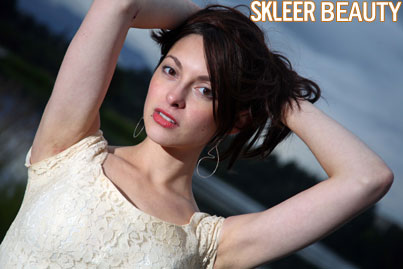 Younger looking skin
SKLEER ALL IN ONE SKIN CORRECTIVE is the ultimate skin conditioner.
Regardless of whether your skin is dry, normal or oily, use SKLEER to nourish, moisturize and protect it.
Because SKLEER helps smooth the appearance of lines and wrinkles, refines texture, and evens skin tone for a fresher and more youthful appearance.
So, when your skin looks and feels fresher, clearer and tighter, it gives you confidence in the beauty of your skin, we call this Skin Confidence.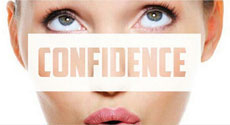 Non-greasy Skin Beauty
SKLEER is a skin conditioning gel that helps your skin look and feel better using nature's ingredients.
Also, it has a unique gel formulation that carries nature's herbal ingredients onto the skin for a deeply refreshing and moisturizing application. This allows for skin appearance to improve.
And it's a pleasingly non-sticky gel that immediately absorbs into the skin on contact, and can be used throughout the day and night.
Because it is non-greasy, it is also good for oily skin.

REAL REVIEWS, REAL RESULTS
SKLEER has more real unsolicited and unscripted reviews from real people than anyone else we know of. Here are a few random one's below:
FYI - I discovered another great use for Skleer. Tattoos! With the latest tattoo to my collection, I used Skleer instead of my usual goo. Four days later it was completely healed!
Lara Bosch on Facebook
SKLEER Email
Hi,
I was advised to contact you via your live chat. I'd like to place an order for six tubes of gel please.
Email address: [PRIVATE]
I am so impressed with this product. I really was at my wits end with a terrible bout of perioral dermatitis that I'd had for 6 months plus. I'd tried everything, but this worked and the fact that it's a natural product is fantastic. Thank you so much, I don't know what I'd have done if I hadn't unearthed this in my research. Once you invoice me I'll forward payment.
Hey everybody out there. Ive just come across this amazing product for Acne and Pimples. I put in on twice and in 48 hours my face was clear. Amazing product. Try it, you won't be disappointed.
Morris Bennett
Results found (Springbok pharmacy employees): clearing of acne, minimising blackheads and reduced inflammation of usual break outs around the chin area.
Angie
Bennett's Gauteng Representative
Hi Gary! Just finished my Skleer sample. I really enjoyed using it. Great product 🙂
Nina, Los Angeles
I love this product it really works for me
Buyer:

tanyamodel ( 239)

During past month
Calms Redness, Prevents & Heals Scars, Anti-Aging SKLEER gel 75ml (#162229413854)
View Item
From: Dee Joubert [mailto:Dee.Joubert@investec.co.za]
Sent: 30 January 2014 11:31 AM
To: pontch@colic.co.za
Subject: Compliment of Product Skleer
Good day,
Our telephonic conversation of last week refers;
I hereby wish to Congratulate the Company on one of the most awesome products to ever hit the shelves...
It is namely SKLEER, wow what an amazing product, we have been using Skleer for approximately 2 months now, it has made a major difference to my skin, I am 61 years of age, my colleague who had to see a Dermatologist for her skin, however after using Skleer she does not even have a blemish on her face, I am so impressed that I don't even have to wear Foundation anymore what a bonus!!
I trust that this letter will be circulated to clients via your Website
Regards,
Dee Joubert
Facilities
djoubert@investec.co.za
Telephone +27 11 286 9997
Mobile +27 717 537542