The Most Advanced Form of Natural Skin Restoration Without a Prescription
SKLEER  is an "All in One Skin Corrective" that creates skin beauty through nature's ingredients and is ideal for use on all skin types including those affected by:
Cold Sores
Rosacea or Redness
Keratosis Pilaris
Hidradenitis Suppurativa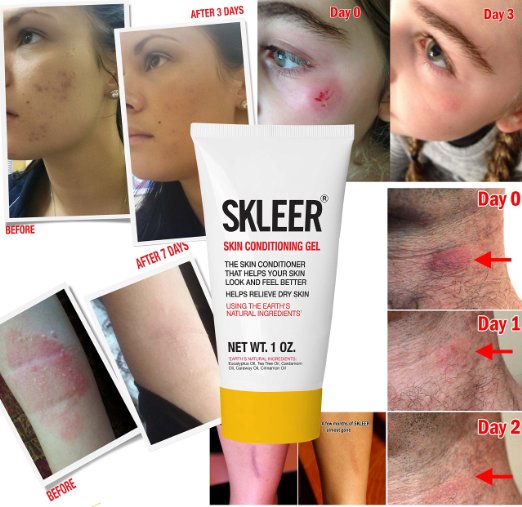 Also great after Waxing and as nature's Skin-Lightener over time.*
Potent, power packed natural ingredients
SKLEER is a dermatologist recommended product that assists with a number of Skin Conditions.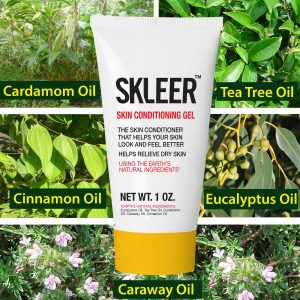 Natural
SKLEER contains no parabens, no harmful preservatives, no lanolin, no hydroquinone, no corticosteroids and is not tested on animals.  Also has no Salicylic Acid, no Glycolic Acid, no Retinoic Acid and no Benzoyl Peroxide. Potent power packed natural ingredients that can assist with a number of Skin Conditions.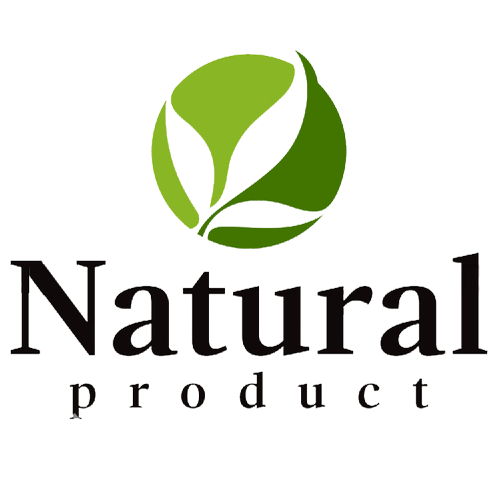 Safe
The all natural formula is ideal for even the most sensitive of skins, all age groups and is suitable for babies and toddlers. Hence SKLEER is recommended by doctors and dermatologists and our customers.

Guaranteed
We are so confident that SKLEER will assist you in dealing with a variety of skin conditions that we will refund 100% of your purchase if you are not satisfied in any way.  We offer a 60 day money back guarantee.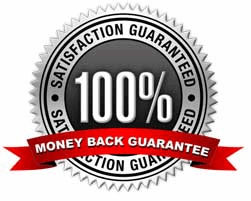 Everyone should have SKLEER
SKLEER is an All in One Skin Corrective that everyone should have at home or in their bag, your go to product for all manner of skin ailments and issues.
SKLEER contains a combination of essential oils: Eucalyptus, Tea Tree, Caraway, Cinnamon and Cardamom that work synergistically to assist healing. The proprietary gel formula takes the potent essential oils deep into the skin to optimize healing.
The beneficial power of SKLEER lies in the fact that the gel takes nature's ingredients to the lower levels of the skin for enhanced penetration and effectiveness.
Thanks to the unique patent pending formulation SKLEER All in One Skin Corrective is non-greasy.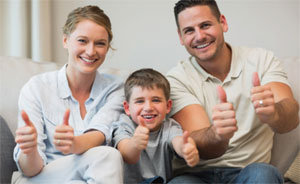 Skin Beauty from SKLEER
From nature. Dermatologist Recommended. Quick Relief. Keep your skin looking young & blemish-free!
The ultimate gel for SKIN PROFESSIONALS

Make your skin clear with SKLEER!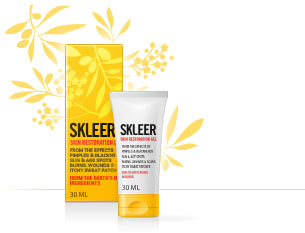 Good for your skin
SKLEER is a "must-have", "nature" beauty and skin-care product.
It is used on the face, skin, body, burns, rashes, scars – everywhere!
And the more you use it, the better looking your skin and your beauty!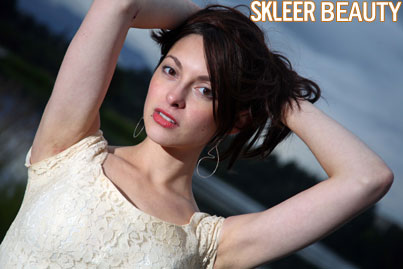 Younger looking skin
SKLEER ALL IN ONE SKIN CORRECTIVE is the ultimate skin conditioner.
Regardless of whether your skin is dry, normal or oily, use SKLEER to nourish, moisturize and protect it.
Because SKLEER helps smooth the appearance of lines and wrinkles, refines texture, and evens skin tone for a fresher and more youthful appearance.
So, when your skin looks and feels fresher, clearer and tighter, it gives you confidence in the beauty of your skin, we call this Skin Confidence.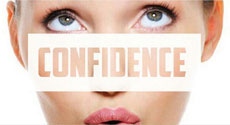 Non-greasy Skin Beauty
SKLEER is a skin conditioning gel that helps your skin look and feel better using nature's ingredients.
Also, it has a unique gel formulation that carries nature's herbal ingredients onto the skin for a deeply refreshing and moisturizing application. This allows for skin appearance and beauty to improve.
And it's a pleasingly non-sticky gel that immediately absorbs into the skin on contact, and can be used throughout the day and night.
Because it is non-greasy, it is also good for oily skin.

REAL REVIEWS, REAL RESULTS
SKLEER has more real unsolicited and unscripted positive reviews from real people than anyone else we know of.* Here are a few random one's below:
Ek n security by springbok apteek het n sampel daar gekry by tina en moet se vir jik en rooi in my gesig het dit wonders gedoen die beste ooit
Jannet Joubert on Facebook
This was posted recently on Facebook:
Margie Cameron Bauer
>
Skleer
January 5 - Johannesburg, South Africa
I have just bought a tube of Skleer as I have some serious issues with my skin. I am so hopeful that THIS will be the answer. I took a before photo....now let us hope I will be able to report back soon, as so many others have, that its a miracle in a tube. 🙂
Skleer
Hi Margie, just wanted to follow up and find out how things were going
Commented on - February 7 at 4:54pm
Margie Cameron Bauer I am utterly amazed! Have bought my second tube and I am still applying it every day. My friends and family have already commented on how much better my face (and particularly a nasty red spot on my neck) is looking. I am a fan for life!! Thank you Skleer!
Commented on - 5 mins
Skleer Fantastic news and very glad to hear that Margie! Thank you for trying and now using Skleer.
Commented on - 1 mins
Hey everybody out there. Ive just come across this amazing product for Acne and Pimples. I put in on twice and in 48 hours my face was clear. Amazing product. Try it, you won't be disappointed.
Morris Bennett
Good day
I was given a sample of skleer by a friend. My 4 month old baby has eczema on his face and I tried it and almost immediately I could see a difference.
R.S.  South Africa
A cat scratched me on Friday. I put it on immediately, bleeding stopped and it was not sore at all. VERY VERY IMPRESSED.
Regards
Denise
More from Springbok Pharmacy...
Bonnie who works at the cosmetic counter said she is impressed with Skleer - her daughter suffers with fever blisters, which usually take +/- 4 days to clear..since using Skleer, healing time has been cut in half to +/- 2 days.
Noli who works at the cosmetic counter said she was teased constantly and at one stage did not have a lot of confidence due to her skin being very dark with a lot of marks and hated having photos taken. Since using Skleer, her skin has improved drastically, has regained confidence and now easily poses for photos. She said she receives proposals left, right and centre. She loves Skleer.
Audio testimonial from Noli (Nokuthaba), a cosmetic counter assistant at Springbok pharmacy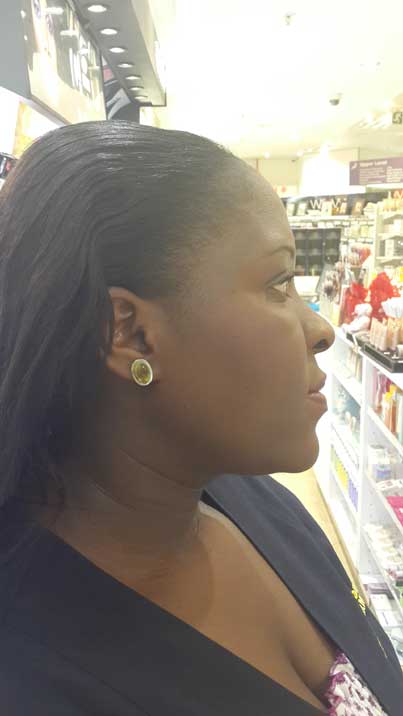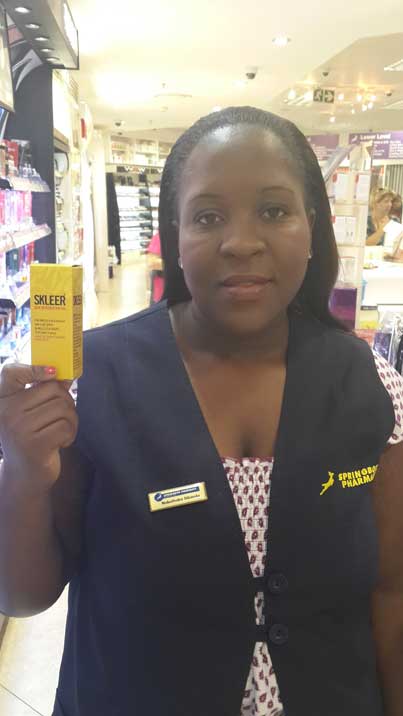 (To download high definition originals, so you can really zoom in and see how good her skin is now, click on photos above.)
AMAZON REVIEW


Great product. I have dark sun spots on my ...
By Hanh Nguyen on October 24, 2017
Great product. I have dark sun spots on my chin that has lightened after I used this product.
Hi Guys,
Pharmacies within the Sunninghill area are receiving positive feedback – one customer in particular is looking for a Skleer hamper.
Siphiwe (pharmacist) has used Skleer on her 3yr old daughter for cuts and grazes as well as dry skin between her fingers and has seen positive results.
Siphiwe herself has noticed an improvement with the lightening of dark spots.
Many customers are noticing results regarding acne conditions in particular.
Pharmacies within the Morningside and Gallo Manor area's: ladies working behind the OTC counter have received feedback regarding acne conditions having improved. The one assistant tried it herself and said: it works (acne related).
Bryanston area: results of pigmentation, acne, dry/flaky skin improvement and clearing of a facial rash.
A gentleman used the same shaver on his head as his son without washing the blade (his son has ringworm)…Weleda Bryanston gave him a sample of Skleer to alleviate the dad's symptoms of what seemed to be the start of ringworm as well – the father was amazed at the results and returned to buy a 30 ml tube for his son.
Have a lovely weekend.
Regards
Angie
Bennett's Gauteng Representative
This was a correspondence we had on facebook:
S.R. May 12, 2014 9:55am
Hi,
I have a 4 month old little boy, and he has quite bad eczema on his legs, back and stomach, I've tried everything and nothing works! Does skleer work for eczema? And do you have any samples I would be able to try on him as I'm not sure what will work! And if it does work, then I would be able to use it on him!
thanks
S[name removed]
Skleer May 12, 2014 11:45am
Hi S[name removed], yes it does work for eczema, I have attached a picture of a before and after of a little girl in Australia who used it a couple of weeks ago. If you look on our testimonial page, you can see the reference to it, I think at the moment it's the third testimonial down: http://www.skleer.com/southafrica/html/testimonials.html, thank you very much for your interest in SKLEER, regarding where you can get samples or buy SKLEER in your area, please send your telephone number and email to info@skleer.com, we will have someone call you directly. You can also contact Morris Bennett or Angie Van Staden with Bennetts, as they can help you with that. Morris Bennett number is 083 630 6697, and Angie Van Staden +27 11 608 3733. Morris's email is morris@colic.co.za and Angie's is angie@colic.co.za.
If you want to buy online, SKLEER is also now being sold online in South Africa at Takealot.com, for a very low price of R58, plus R35 shipping, we are not sure how long this price will last. They deliver right to your door in 1-2 days for this price.
http://www.takealot.com/health-beauty/skleer-skin-restoration-gel-30ml,30521268#.Ut_nQxEDHkA.link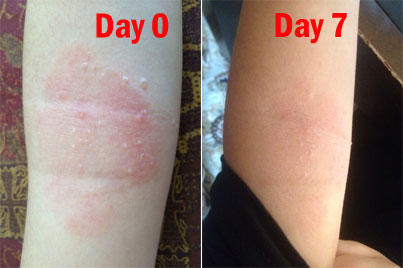 S.R. May 12, 2014 12:09pm
Thank you so much for the quick reply! Is it safe to use on all ages?I will send an email because I'm willing to give anything a try to try and help him! Thanks again
Skleer May 12, 2014 1:34pm
Others have used it at that age and younger on their kids, but at such a young age, our company policy is we would recommend only putting anything on your kid's skin under doctor supervision
Skleer Feb 7th, 4:52pm
Hi S[name removed], I hope you are well. Just wanted to follow up how things went with your little boy
S.R. Feb 9th, 4:48am
Things are great! Skleer really helped him and worked so well! Thanks again