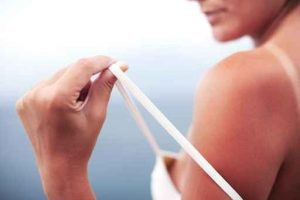 Sunburn is basically a burn that affects our skin tissue as a result of overexposure to the ultraviolet radiation coming from the sun's rays. The result is red, burnt skin that is sensitive to the touch.
Treatment of Sunburn
The skin will eventually heal itself and become less painful and red as the days go by.
Excessive UV radiation is the leading cause of skin tumours and cancers.
To prevent sunburn reduce your exposure to the sun.  Wear an SPF30+ sunscreen and protective clothing such as hats and UV resistant clothing.
For people suffering sunburn a skin treatment that soothes and calms the skin is advisable. Sunburnt skin is very dry so it is advisable to treat with a product that contains a moisturizer.
BUY SKLEER NOW and take advantage of our limited time FREE SHIPPING offer and 60 day money back guarantee!
Tips
SKLEER All in One Skin Corrective soothes and calms skin due to the anti-inflammatory properties of the SKLEER ingredients. The combination of essential oils in SKLEER: Eucalyptus, Tea Tree, Caraway, Cinnamon and Cardamom work synergistically. The proprietary gel formula takes the potent essential oils deep into the skin to optimise healing and take moisture into the lower levels.  The therapeutic power of SKLEER lies in the fact that the gel takes the natural ingredients to the lower levels of the skin for enhanced penetration and effectiveness. The SKLEER All in One Skin Corrective gel then forms a protective layer on the skin to help lock moisture in and hence creates a perfect environment for regeneration and restoration.
SKLEER contains no parabens, no harmful preservatives, no lanolin, no hydroquinone, no corticosteroids and is not tested on animals.  The all natural formula is ideal for even the most sensitive of skins and all age groups, including babies and toddlers. Thanks to the unique patent pending formulation SKLEER All in One Skin Corrective is non-greasy.
For soothing sunburn apply to the affected skin 4 times a day. Sun exposure should be minimised and it is best to use a suncreen with at least 30+ SPF.  Apply SKLEER before applying sun screen.
Here are some testimonials below of people using SKLEER on sunburn related issues.

We are a pharmacy and gift shoppe.  We have sold Skleer in the past and  we have customers that are coming in and asking for more.
We classify ourselves as a pharmacy and we first heard of this product from a phone call.
Our target audience is older people with age spots and lighter skinned people with sunburns (works well with burns).
The product that we are most interested in buying is the natural skin restoration gel 2.5 oz.
Michigan, USA
Video Testimonial on SKLEER
Good afternoon. I just want to congratulate you on a wonderful product. I have never come across an item which a person can use for almost anything. I'm using Skleer for 6 months now and won't change it for anything else. I tell all my friends about this wonderful product. It will definitely always be in my first aid cupboard. Keep up the good work.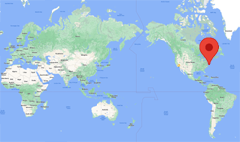 Carol, New York
Re: Introduction – Lara and Gary
From: Lara
Sent: Tue 7/21/2015 5:48 PM
To: info@skleer.com
Hi Gary,
We received our Skleer today. Thank you!
My staff and I tried it on ourselves and I've made little samples for the girls to take home and try for a few days. One of my sugarists applied the Skleer on her client after sugaring her eyebrows. The client responded very positively. Not only did she say the sting went away immediately but, by the time she walked out of the room her skin had gone from bright red to barely noticeable that she had anything done. So far we are very impressed!!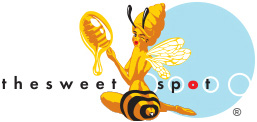 thesweetspotseattle.com
There is mass hysteria in our house because the Skleer is finished… It is our miracle gel for anything from an itchy back to sunburn to a cut or bruise. Please let me know where I can purchase it in Kempton Park area. Thanks
Lara Bosch on Facebook