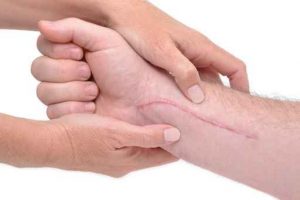 Scars are areas of fibrous tissue that replace normal skin after injury or surgery. A scar comes about because of the biological process of repairing a wound on the skin or other tissue in the body. Consequently scarring is a natural part of healing. With the exception of very minor wounds, for example after small accidents or burns, other wounds result in some degree of scarring.
Scar tissue is composed of the same elements as in the skin that it replaces, but the composition is altered because it links up differently. This collagen scar tissue is usually of lesser quality to the normal collagen alignment. For example, scars in the skin are less resistant to ultraviolet rays and both sweat and hair follicles don't grow back within scar tissues.
Treatment of Scars
Scars are part of the normal healing process so ordinary scars need not be treated. Scars that are likely to become visually undesirable can be treated. This would include scars that are susceptible to develop areas of raised pink fibrous tissue, also scars in anatomical regions that produce thick scars.
Taking care of wounds properly is important to prevent scarring and facilitate healing. Preventing infection and reducing inflammation is important as that can decrease scarring. Also using skin treatments that facilitate skin regeneration and restoration is advisable.
BUY SKLEER NOW and take advantage of our limited time FREE SHIPPING offer and 60 day money back guarantee!
Tips
SKLEER All in One Skin Corrective contains Eucalyptus oil, a well-known anti-inflammatory that can assist in wound care.  The combination of essential oils in SKLEER: Eucalyptus, Tea Tree, Caraway, Cinnamon and Cardamom work synergistically. The proprietary gel formula takes the potent essential oils deep into the skin to optimise healing.  The therapeutic power of SKLEER lies in the fact that the gel takes the natural ingredients to the lower levels of the skin for enhanced penetration and effectiveness.
Tea tree oil can help neutralize or diminish scar marks and other spots left by pimples, boils or acne. The oil of eucalyptus in SKLEER All in One Skin Corrective is both anti-inflammatory and a natural antiseptic, it is also a highly effective soothing agent for the skin.  The SKLEER All in One Skin Corrective gel forms a protective layer on the skin to help lock moisture in and hence creates a perfect environment for healing.
SKLEER contains no parabens, no harmful preservatives, no lanolin, no hydroquinone, no corticosteroids and is not tested on animals.  The all natural formula is ideal for even the most sensitive of skins and all age groups. SKLEER All in One Skin Corrective is a non-greasy formulation.
Clean the skin then apply to the affected area 3 times a day. The sooner you apply SKLEER to the scar or scarring area the better. We have many testimonials from customers who have found SKLEER to assist in the visible reduction of scars.
Sent: 22 April 2022 09:54
Good day
<email redacted as not relevant>
Please could you advise where I could purchase the SKLEER Skin Blemish Gel? It has helped restore my skin during pregnancy so much.
Thanks in advance
<name redacted for privacy>
It was my first time coming across the [SKLEER] skin blemish ointment, this works wonders, it even helped my husband with rash scaring, which he developed due to covid medication.
Ebay Testimonial:
I almost finished my first bottle it looks like it's helping my keloid???
Perioral Dermatitis, Itchy,Sore Dry Skin Relief Gel (#252540537132)
Buyer: rob_511750 (34)
Subject: RE: Personal SKLEER parcel for [Name redacted for privacy] at CJ

Hi Morris

Thank you so much, the only product that works!


[Name Redacted for privacy]
Buying
DELMAS DISTRIBUTION CENTRE
Recent reviews on Takealot.com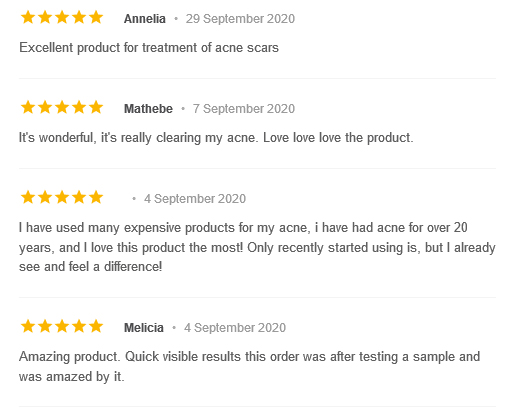 Another SKLEER testimonial on eBay
Very impressed with the quality of this product, thank you.
Best Age Spot remover, Dark Spot corrector- Rosacea and Scar Gel 30ml
Youtube Review of SKLEER
Good day
My name is A____ F____ [Name redacted for customer privacy], I recently received a tube of your Skleer skin blemish gel and this product is absolutely perfect for my skin. I have had issues with my skin all my life and possibly tried every product available out there and was left with bad scarring. This changed my life completely. It is amazing what difference it made in just a few weeks.
I have tried the skleer blemish gel on my face and im happy with the results. I had acne and pitted scars due to the pregnancy and skin has cleared considerably and is noticeably smoother. Im happy with the product and will gladly purchase for use. Thank you
Great product fast shipping Highly recommend will purchase again thank u😊
Advanced Dark Blemish Facial Spot Eraser ! Scar Gel for Old & New Scars (75ml)
Great product fast shipping Highly recommend will purchase again thank u😊
Buyer:
Member id alams_poet ( Feedback Score Of 330)
During past month
Advanced Dark Blemish Facial Spot Eraser ! Scar Gel for Old & New Scars (75ml) (#172415755918)
Reduces the appearance of OLD & NEW SCARS – SKLEER 75ml Gel (#162414063164)
Smells nice not too strong, not oily, I like it, excellent seller. Thanks
Buyer:
Member id kal0772 ( Feedback Score Of 1844)
During past month
Hello Morris. Just wanted to tell you how wowed I am with personal results from skleer. I tried it out twice in my c section cut that wasn't healing after four months! I tried everything under the sun to accelerate the healing process. After one application of skleer I immediately saw the difference! It has almost healed!

Love love love this product. Never ever let it go out of stock.
Buyer:
Member id fbt069 ( Feedback Score Of 14

)
During past month
Advanced Dark Blemish Facial Spot Eraser ! Scar Gel for Old & New Scars (30ml) (#162276642224)
Video Testimonial on SKLEER
I love this product it really works for me
Buyer: tanyamodel ( 239)
During past month
Calms Redness, Prevents & Heals Scars, Anti-Aging SKLEER gel 75ml (#162229413854)
View Item
SKLEER – BETTER THAN NATURETM
A couple of weeks ago I went for a swim, then the change room had some closets for clothes, and they were arranged so there was one on top of the other, and when I went to collect the clothes I opened the locker, and bumped my head against the door of the locker which was made out of wood.
I opened the locker without looking carefully I bumped my head against the wood of the locker. I then had a tremendous amount of pain and could feel a bump was forming above the left eye, and I had to get rid of this bump as I had an important meeting the next day, this happened at 5pm.
I fortunately had a tube of SKLEER immediately available, and was able to put the SKLEER on before it started bleeding, I was then able to put the SKLEER on every half-an-hour on the bump, and proceeded to do that until about 10 o'clock that night when I went to sleep, and then in the morning when I woke up at 6am the bump was already receding, but I carried on this application of SKLEER for another few hours, and the SKLEER had stopped the bump from developing and the bump was almost gone by 10 o'clock that morning.
So I must have put on about 15 applications of SKLEER on in that time, and managed to stop the bump from occurring. The next day the bump had disappeared completely and there was no evidence and scar that anything had occurred. This quick action showed that the application of SKLEER on various problems of the skin, where SKLEER is applied every half an hour, will be useful in a lot of ways.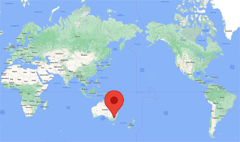 Maurice, Sydney
Good afternoon. I just want to congratulate you on a wonderful product. I have never come across an item which a person can use for almost anything. I'm using Skleer for 6 months now and won't change it for anything else. I tell all my friends about this wonderful product. It will definitely always be in my first aid cupboard. Keep up the good work.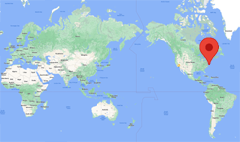 Carol, New York
I love the feeling of SKLEER on my face and how it tightens my skin. I use it for my old acne scars.
Jess
BENNETTS RAN A COMPETITION REFERRING PEOPLE TO THE SKLEER FACEBOOK PAGE LAST MONTH, THERE WERE 10 PEOPLE WHO WON A TUBE OF SKLEER, HERE ARE [6] OF THEIR TESTIMONIALS:
[1]
From: Amanda Jones
Sent: 27 November 2013 10:24 AM
To: Angie van Staden
Subject: RE: Skleer
Hi Angie
Yes I received it – I didn't use the product on myself. I gave it to my cousin whom has very bad skin and within a week he could see the difference.
According to his mom she was very impressed.
GREAT PRODUCT!!
[2]
From: chantal van Blerk
Sent: 27 November 2013 10:21 AM
To: Angie van Staden
Subject: Re: Skleer
Hi there.
Yes i received my prize.
Since i have been using it my skin is just so much smoother and not as dry and scabby as normal.
I have a very problematic skin and cant use most creams on it as it breaks out in a open skin rash.
But very happy with Skleer as no rash occurs and it makes my skin smoother :)
Thank you soooo much for my prize and opportunity to test your product.
Chantal
[3]
From: nicole pillay
Sent: 27 November 2013 07:40 PM
To: Angie van Staden
Subject: Re: Skleer
Hi angie,
Im well thanks, how are you? Wow i truely cannot believe the difference in my boyfriends hand, it is almost healed, there maybe a scar but nobody would believe it was a burn. A truely remarkable product, and we will certainly continue using skleer.
Thank you for everthing
[4]
From: Zan-Mari Vosges
Sent: 27 November 2013 05:44 PM
To: Angie van Staden
Subject: Re: Skeer
Hi Angie
So sorry. I posted on the wall but I did not email you to say thank you.
I am very impressed. My son had a huge accident a while back and he has this huge scar on his forehead. Skleer is slowly but surely making it go away. Hubby said he wants to try it on his skin. He has marks on his skin since he was a teenager. Will let you know how it goes.
Zan-Mari
[5]
From: Carmen Blumrick
Sent: 28 November 2013 09:19 AM
To: Angie van Staden
Subject: Re: Skleer
Hi Angie
Thanks so much,Im loving Skleer,my skin has lots of scarring and I can see a visible difference in just 3 weeks.Since using it Iv had a lot less blackheads too
Kind Regards
Carmen
[6]
From: Jaco Lubbe
Sent: 29 November 2013 10:50 AM
To: Angie van Staden
Subject: Re: Skleer
HI Angie!
I have received my Skleer product. Thank u so much!
I love this product, (and might I add I catched my husband the other day putting it on aswell!)
I can definitely see a difference on my skin (old pimple marks etc).
Kind regards!
Lorenda Lubbe