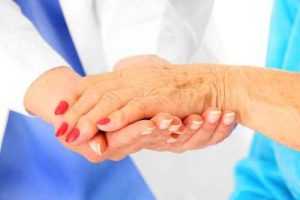 Age spots, sun spots or liver spots as they are sometimes referred to are blemishes on the skin.  They are flat blemishes and can be different colours, from brown, grey to black.  They are found on areas most exposed to the sun such as on the hands, face, shoulders, arms and face.
They are sometimes called liver spots because they were incorrectly believed to be related to liver conditions. Age spots are caused by an excess of melanin. They may be caused by skin aging, sun exposure, or other forms of ultraviolet light exposure, such as tanning beds.  They can also be related to hormonal fluctuations that are experienced, for example during pregnancy, menopause or through the use of oral contraceptives. From the age of 40 upwards the skin is less able to regenerate from sun exposure, and age spots are common as we age, particularly in those who spend time in the sun.
Treatment of Sun & Age Spots
In the vast majority of cases, age spots pose no threat and require no treatment. However, despite being a benign condition, they are sometimes considered unsightly and some people choose to have them removed. This can be done by electro surgery or laser treatment. A less invasive treatment approach would be to use a skin cream or gel that assists in regenerating the skin as well as skin bleaching products. Care should be taken when choosing a skin cream or gel as some products with skin bleaching properties have been known to cause adverse and very damaging long term reactions, such as hydroquinone.
BUY SKLEER NOW and take advantage of our limited time FREE SHIPPING offer and 60 day money back guarantee!
Tips
SKLEER All in One Skin Corrective gel is a fantastic product to help restore and regenerate the skin. It helps to visibly improve the appearance of sun and age spots.
The combination of essential oils in SKLEER: Eucalyptus, Tea Tree, Caraway, Cinnamon and Cardamom work synergistically. The proprietary gel formula takes the potent essential oils deep into the skin to assist healing and take moisture into the lower levels.  The therapeutic power of SKLEER lies in the fact that the gel takes the natural ingredients to the lower levels of the skin for enhanced penetration and effectiveness. The SKLEER All in One Skin Corrective gel then forms a protective layer on the skin to help lock moisture in and hence creates a perfect environment for helping regeneration and restoration.
SKLEER contains no parabens, no harmful preservatives, no lanolin, no hydroquinone, no corticosteroids and is not tested on animals.  The all natural formula is ideal for even the most sensitive of skins and all age groups. Thanks to the unique patent pending formulation SKLEER All in One Skin Corrective is non-greasy.
For reduction in the appearance of age and sun spots apply to the affected skin area morning and night for 3 months.  Can be used under make up or other cosmetic products. Sun exposure should be minimised so it is best to use a sunscreen of at least 30+ SPF.  Apply SKLEER before applying sun screen.
We have many testimonials from customers who have found a visible reduction in the appearance of sun and age spots after using SKLEER for 3 months as you can see below.
Ebay Feedback by teki6080 Mar 06, 2019
It is my 'Miracle' gel!
I don't usually write reviews, but when I love a product as much as I love Skleer Gel I must gush! This really is a miracle skin care product. I am 62 years old and still was breaking out with ocassonal pimples. No more, thanks to Skleer Gel. It is a multi-use product. It also takes care of rashes, because I am prone to rashes. Plus a big age spot on my face is fading away! I will never be without Skleer Gel in my home. I am hooked for life!
Verified purchase: Yes | Condition: new | Sold by: actionorder
Nurse happy with using SKLEER on her face for getting rid of black spots.
Video Testimonial on SKLEER
AMAZON REVIEW


Great product. I have dark sun spots on my ...
By Hanh Nguyen on October 24, 2017
Great product. I have dark sun spots on my chin that has lightened after I used this product.
Excellent product speedy post, highly recommend my 2nd order A+++ seller
Buyer:
During past month
SKLEER Anti-Aging Gel Diminish Sun & Age Spots Reduce Wrinkle Appearances (#161866814174)
| | |
| --- | --- |
| |  Simply the best! |
By Pablo on March 19, 2017
This is the only skin treatment product I have ever reviewed due to it's remarkable effectiveness.
Used it on irritated, oily,dry,discolored areas, insect bites and much more. It has been effective on all, unlike most other treatments.
Please try it and suffer no longer----works within hours!
I know you will be pleased.
From: carol johnson
To: info@skleer.com
Date: Tue, 21 Feb 2017 13:00:19 +0200
Subject: SKLEER
Good afternoon .I just want to congratulate you on a wonderful product. I have never come across an item which a person can use for almost anything. Im using Skleer for 6months now and wont change it for anything else. I tell all my friends about this wonderful product. It will definitely always be in my first aid cupboard. Keep up the good work. Regards Carol Johnson.
Kindly send me your wholesale prices for your gel.
I want to stock it in my boutique in Namibia.
I'm based in the south and the sun is really strong so a lot of people struggle with blemishes including me.Ive been using SKLEER gel for 4 days and I see some improvement. I believe in 2 weeks the stubborn blemishes should clear up completely.
Maureen Kauraisa, Namibia
Love love love this product. Never ever let it go out of stock. Thank you...
Anti Melasma, Age Spots, Sun Spots, Pigmentation, Freckles - Gel to Relief (#151858346565)
View Item
Buyer:Member id 6moo9 (Feedback Score Of 295)
Ebay
Sederkem Apteek
February 12
Brilliant gel for pimples, blackheads, sunspots.......etc!
Good Morning, my husband received a sample tube of Skleer at a Golf Day.
I have been using this on the back of my hands as I have/had sun and age spots. These have nearly completely disappeared.
Where can I obtain this product?
I live in Gordon's Bay, Western Cape so any outlet nearby such as Somerset West / Cape Town would be good for me.
Thanks,
Liz Monson
Good day,
I recently purchase a 30 ml tube of Skleer at the Sunninghill Pharmacy, Johannesburg, and within days am impressed with the results. I am treating sun damage on the lower arms.
Regards,
Charmagne Denny
Jeffares & Green (Pty) Ltd
RIVERSIDE PHARMACY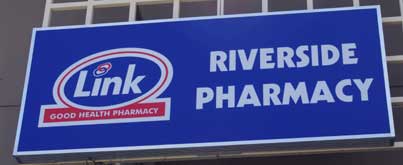 Audio Testimonials from Riverside Pharmacy
Audio 1 (Customers happy using it, granny using it on sores and black spots on feet, 100% better)
Audio 2 (Works for Pimples)
More from Springbok Pharmacy...
Bonnie who works at the cosmetic counter said she is impressed with Skleer - her daughter suffers with fever blisters, which usually take +/- 4 days to clear..since using Skleer, healing time has been cut in half to +/- 2 days.
Noli who works at the cosmetic counter said she was teased constantly and at one stage did not have a lot of confidence due to her skin being very dark with a lot of marks and hated having photos taken. Since using Skleer, her skin has improved drastically, has regained confidence and now easily poses for photos. She said she receives proposals left, right and centre. She loves Skleer.
Audio testimonial from Noli (Nokuthaba), a cosmetic counter assistant at Springbok pharmacy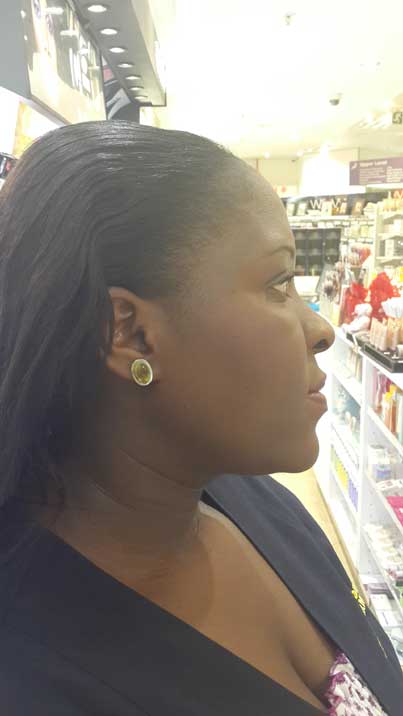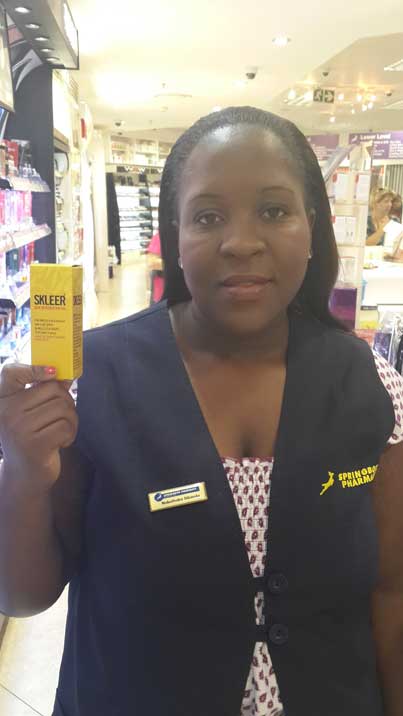 (To download high definition originals, so you can really zoom in and see how good her skin is now, click on photos above.)
From: Dee Joubert [mailto:Dee.Joubert@investec.co.za]
Sent: 30 January 2014 11:31 AM
To: pontch@colic.co.za
Subject: Compliment of Product Skleer
Good day,
Our telephonic conversation of last week refers;
I hereby wish to Congratulate the Company on one of the most awesome products to ever hit the shelves...
It is namely SKLEER, wow what an amazing product, we have been using Skleer for approximately 2 months now, it has made a major difference to my skin, I am 61 years of age, my colleague who had to see a Dermatologist for her skin, however after using Skleer she does not even have a blemish on her face, I am so impressed that I don't even have to wear Foundation anymore what a bonus!!
I trust that this letter will be circulated to clients via your Website
Regards,
Dee Joubert
Facilities
djoubert@investec.co.za
Telephone +27 11 286 9997
Mobile +27 717 537542


From: Debbie Faulmann [mailto:Debbie.Faulmann@investec.co.za]
Sent: 13 December 2013 10:20 AM
To: morris@colic.co.za
Subject: SKLEER
Hi Morris,
I want to commend you for an excellent product that you've put on the market.
I've been using this cream for about three weeks and WOW if ever there is a product on the market that says what it says it will do then SKLEER is it.
I am over fifty and my skin has become a bit dry and the nose area is oily it has cleared those areas and my skin has taken on a glow and it is looking very health.
It also seems like my skin has tighten up as well.
There is some pigmentation on my skin due to medication and it seems to be getting lighter. WELL DONE
I have been complimented lately on the "healthy look" and I have been telling my friends about this cream I happen to come by "per chance".
I have been around enquiring about Skleer to buy some but to no avail as the pharmacies in the Cape Town area have not heard about it.
Could you please advise me as to who the stockist is of your WONDERFULL product SKLEER.
Thanking you and Well Done
Debbie Faulmann
Cell:
084 405 8858
Investec Bank Limited
Tel: +27 416 3473
Fax: +27 416 1002
Email: debbie.faulmann@investec.co.za
RIVERSIDE PHARMACY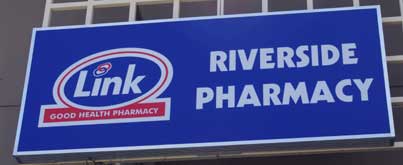 Riverside Pharmacy Sales Assistants talk about SKLEER
Audio Testimonials from another Riverside Sale's Assistant

COACHMANS PHARMACY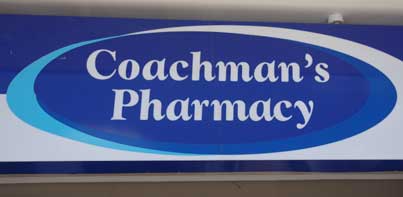 Coachman's Pharmacy Sales Assistant on SKLEER
Coachman's Pharmacy Sales Assistant talking on SKLEER
Hi All,
Finally, my report for last week's activities...
Ackermans Pharmacy: I initially delivered units to them several weeks ago after a mom came in requesting the product for her son who burnt himself. The only info offered to me was that the product seems to be working, however they did not have any testimonials to offer.
Wendywood Pharmacy: positive feedback regarding acne and blackheads.
Medicare Parkmore: Helen (staff) gave samples to her two kids who suffer with acne and noticed and improvement.
Manor Pharmacy: Positive results found - customers suffering with acne and blackheads.
Husteds Pharmacy: Results from clientele who have tried Skleer - clearing of acne, blackheads, lightening of uneven pigmentation. Monica made special mention of one customer who had an inflamed and infected sore on her foot - after having given her a sample of Skleer, the lady returned to show them that the sore had healed.
Galleon Pharmacy: Positive results found with unfavourable symptoms such as acne and blackheads.
Killarney Mall Pharmacy: Sia has been receiving positive results from customers relating to acne and blackheads.
She referred me to Marissa who had many positive things to say about Skleer.
Marissa Geel has been following Skleer on Facebook since being referred by the Bennetts page (Skleer competition).
She has been monitoring the positive comments being posted and decided to collect some samples downstairs from Sia.
Attached is before and after photos of Marissa (see next post)...the before photos were taken on a Thursday and the after photos on the Monday thereafter. She is impressed with Skleer and speaks highly of the product after having tried many other skincare treatments most retailers have to offer.
Kind Regards
Angie
Bennett's Gauteng Representative
More feedback...
I've just spoken to a gentleman situated in Soweto by the name of Bheki.
He picked up some samples at Mangalani Pharmacy in Soweto.
Results found:
1. His niece struggles in summer with itchy skin - alleviated by Skleer
2. Old lady (friend) - suffered with dry skin until using Skleer
3. He personally has noticed an improvement with the lightening of uneven pigmentation marks
I have advised him on the various distribution channels - he said he will go to his local pharmacy and ask them to order.
I have also given him my email address to keep me up to speed.
Regards
Angie
Bennett's Gauteng Representative
Hi Guys,
Pharmacies within the Sunninghill area are receiving positive feedback – one customer in particular is looking for a Skleer hamper.
Siphiwe (pharmacist) has used Skleer on her 3yr old daughter for cuts and grazes as well as dry skin between her fingers and has seen positive results.
Siphiwe herself has noticed an improvement with the lightening of dark spots.
Many customers are noticing results regarding acne conditions in particular.
Pharmacies within the Morningside and Gallo Manor area's: ladies working behind the OTC counter have received feedback regarding acne conditions having improved. The one assistant tried it herself and said: it works (acne related).
Bryanston area: results of pigmentation, acne, dry/flaky skin improvement and clearing of a facial rash.
A gentleman used the same shaver on his head as his son without washing the blade (his son has ringworm)…Weleda Bryanston gave him a sample of Skleer to alleviate the dad's symptoms of what seemed to be the start of ringworm as well – the father was amazed at the results and returned to buy a 30 ml tube for his son.
Have a lovely weekend.
Regards
Angie
Bennett's Gauteng Representative
Morning All,
Julia's findings from using Skleer are favourable, thus resulting in her wanting to stock the product.
Comments about the product: lightened uneven pigmentation marks as well as stretch marks, resulting in her skin looking more radiant (thus her veins are not as visible).
She tested Skleer on one of her clients (a gentleman) and within 2 days, his acne had cleared.
Have a lovely day!
Regards
Angie
Bennett's Gauteng Representative
Good day All,
Branching off of the email below regarding Lesego who drove through to Bennetts this morning to purchase 2 x Skleer 30ml's – Lesego is absolutely amazed at the product and results obtained from using the 10ml sample alone. As mentioned by Morris, she was going to have a chemical peel until she grabbed a handful of samples to test on herself, family members and friends. Feedback from her one friends has been nothing but praises (as described by Lesego, this Indian lady had extensively damaged skin - sun and age spots). Have a lovely afternoon.
Regards
Angie
Bennett's Gauteng Representative
Dominique from Skin & Nail Lounge: quote - "I LOVE THE PRODUCT"...has helped clear her blackheads and acne.
Monica (employee at Husted's) gave a sample to her cousin who suffers with acne and noted it improved her condition.
Rebecca from Rebecca's Beauty Salon once again commended Skleer for relieving her symptoms of an itchy back. Loretta (an employee) says Skleer cleared her condition of flaky skin on her face. Two ladies who attend Rebecca's church - one with acne and the other used a product that burnt her skin praise Skleer for repairing these symptoms.
Skin Sense Day Spa: Jill was "day off", however I managed to speak to Mya who informed me that a work colleague (Amber - off sick) who had ringworm, went to the doc for meds which didn't help - she decided to try Skleer and it disappeared. They are all impressed.
Morningside Dispensary: Terry, Minnie, Lucia, Shelley and Dipuo all agreed and I quote: "THIS PRODUCT IS EXCELLENT". Helped them with uneven pigmentation (sun spots), pimples and black heads.
Angie
Bennett's Gauteng Representative
SKLEER showcases on SugarBash's Shirley Strawberry on the Steve Harvey Morning Show on the radio in the USA
Click here for the audio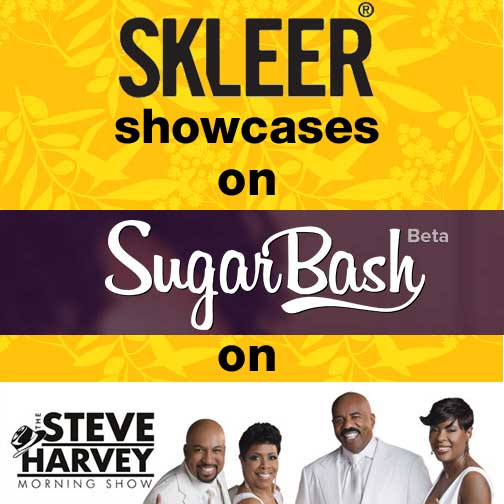 Here is a link from Shirley Strawberry of the Steve Harvey Radio Show on Facebook:
Shirley Strawberry
Here is the email correspondence we had with Samantha Kandah, partner with Steve Harvey on Sugarbash before our radio spots:
Re: Steve Harvey Radio Spot
From: Samantha Kandah
Sent: Thu 6/25/2015 1:54 PM
To: gary.kramer@skleer.com
Hi Gary,
I hope all is well!
Attached you will find the file from our spot this morning. It will run again tomorrow at 8:34 am ET and three times on Saturday we do not have the times yet.
As an additional bonus I got Mr. Harvey to use his social media platforms to post about SB and the brands. They posted today and will be posting again tomorrow and Saturday. This will give us more exposure to an additional 4M followers.
The ladies keep emailing us for more information about your product! It is amazing I am hoping they are converting over to additional sales.
Please let me know if you need anything else.
Thanks,
Sam
Steve Harvey Radio Spot
From: Samantha Kandah
Sent: Tue 6/23/2015 12:08 PM
To: gary.kramer@skleer.com
Hi Gary!
Sorry for the delay on securing a date for our radio spot. We will be on this Thursday, June 25, 2015. I am still waiting for the time, however, the producers are giving us the prime spot!
As a bonus, we will record the spot as a billboard and run it again three more time!s!! We are shooting for Friday and Saturday, June 26, & 27th.
So plenty of airtime! I have another bonus in the works, I just to confirm one more detail then I can share the good news!
Our ladies are really loving your product! Here is a link to one of our bloggers reviewing the products:
http://alwaysabby.com/sugarbash-shirley-strawberrys-sweet-picks-review-coupon-code/#more-2990
Thank you!
Sam