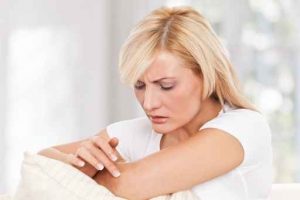 There are different types of dermatitis and people often describe their dermatitis as eczema, as they are comparable terms.  Often in these situations, the skin is inflamed possibly as a result of something coming into contact with the skin that has caused an allergic response or has caused irritation.
Irritant dermatitis
Irritant dermatitis occurs when single or repeated contact with a substance has caused irritation to the skin.  As such irritant dermatitis is damage caused to the skin by a chemical reaction.  This can be painful, the skin can feel like it is burning or stinging, the skin is inflamed and there may be a number of stages that the skin goes through. With irritant dermatitis the skin can blister or it could weep at later stages.
If the skin does go through the process of weeping, eventually dry scabs will form and scale. Once the skin heals itself the skin may be red for some time. Repeated exposure to the irritant can damage the skin long term.
Allergic contact dermatitis
In the case of allergic contact dermatitis, a substance the skin has come into contact with has produced an immune response.  The symptoms of allergic contact dermatitis are very similar to the ones caused by irritant contact dermatitis, which makes it hard to diagnose allergic contact dermatitis.
The first sign of allergic contact dermatitis is the presence of the rash or skin lesion at the site of exposure. Depending on the type of allergen causing it, the skin rash can ooze, drain or crust and it can become raw or scaled. Also, it is possible that the skin lesion does not take the form of a rash but it may include blisters or even a simple red area. The main difference between the rash caused by allergic contact dermatitis and the one caused by irritant contact dermatitis is that the first one tends to be confined to the area where the trigger touched the skin, whereas in the second case, the rash is more likely to be more widespread on the skin.
Another characteristic of the allergic contact dermatitis rash is that it usually appears a day or two after exposure to the allergen, unlike irritant contact dermatitis that appears immediately after the contact with the trigger.
Other symptoms may include itching, skin redness or inflammation, localized swelling and the area may become tender. If left untreated, the skin may darken and become leathery or crack and it can be painful.
Treatment
The challenge in treating both allergic contact dermatitis and irritant dermatitis is that it is sometimes hard to identify the allergen or irritant.  If it is possible to identify then obviously removal of the allergen/irritant is necessary or the avoidance of contact, and then treat the skin. It may be necessary to organise patch testing to help determine the allergen.
In both cases there is nearly always itching of the skin and inflammation. It is important to provide skin relief and to break the itch-scratch cycle. However, always treat an inflamed skin with a gentle product, as natural as possible to soothe the inflammation, rather than a strong chemical based product which in itself could cause a reaction. It is better to under-treat the skin than to over-treat it.
Also, it's important to avoid all cosmetics, cleansers, lotions and body oils that contain Lanolin.
BUY SKLEER NOW and take advantage of our limited time FREE SHIPPING offer and 60 day money back guarantee!
Tips
With eczema and dermatitis the primary objective is to relieve itching and reduce inflammation.  SKLEER All in One Skin Corrective contains Eucalyptus Oil, a well-known anti-inflammatory that is perfect for itchy or inflamed skin.  The combination of essential oils in SKLEER: Eucalyptus, Tea Tree, Caraway, Cinnamon and Cardamom work synergistically. The proprietary gel formula takes the potent essential oils deep into the skin to optimise healing.  The therapeutic power of SKLEER lies in the fact that the gel takes the natural ingredients to the lower levels of the skin for enhanced penetration and effectiveness.
For itchy skin, the oil of eucalyptus is both anti-inflammatory and a natural antiseptic, it is also a highly effective soothing agent for the skin.  Caraway oil neutralises the effects of histamine and as such can be very helpful in dissolving skin rashes.  The SKLEER All in One Skin Corrective gel forms a protective layer on the skin to help lock moisture in and hence creates a perfect environment for healing.
SKLEER contains no parabens, no harmful preservatives, no lanolin, no hydroquinone, no corticosteroids and is not tested on animals.  The all natural formula is ideal for even the most sensitive of skins, all age groups and is suitable for babies and toddlers. Thanks to the unique patent pending formulation SKLEER All in One Skin Corrective is non-greasy.
For itchy and inflamed skin apply to the affected area 3 times a day.
We have many testimonials from customers who have experienced dermatitis and found relief from a variety of itchy skin conditions as you can see below. Our customers have found that SKLEER All in One Skin Corrective not only gives relief to the itch but it calms the skin and reduces the redness in many cases quickly dissolving rashes.
Amazing Stuff repeat Customer can't get enough A++
Buyer:

ramonauila
( 93)

During past month
PERIORAL DERMATITIS/ ITCHY/SORE DRY SKIN RELIEF~ NATURAL Gel +Soap Pack (#162317267008)

View Item

SKLEER is the best thing in the whole world, we keep it next to the bed.
Video Testimonial on SKLEER
I love this product it really works for me
Buyer:

tanyamodel ( 239)

During past month
Calms Redness, Prevents & Heals Scars, Anti-Aging SKLEER gel 75ml (#162229413854)
View Item
| | |
| --- | --- |
| |  Simply the best! |
By Pablo on March 19, 2017
This is the only skin treatment product I have ever reviewed due to it's remarkable effectiveness.
Used it on irritated, oily,dry,discolored areas, insect bites and much more. It has been effective on all, unlike most other treatments.
Please try it and suffer no longer----works within hours!
I know you will be pleased.
From: carol johnson
To: info@skleer.com
Date: Tue, 21 Feb 2017 13:00:19 +0200
Subject: SKLEER
Good afternoon .I just want to congratulate you on a wonderful product. I have never come across an item which a person can use for almost anything. Im using Skleer for 6months now and wont change it for anything else. I tell all my friends about this wonderful product. It will definitely always be in my first aid cupboard. Keep up the good work. Regards Carol Johnson.
SKLEER Chat
Hayley -

3 November 10:47

- Hi. I live in the UK and have purchased this through eBay from Australia. It was the on,y thing that managed to get my perioral dermatitis under control and my skiing back to normal.
Hayley -

3 November 10:47

- Can I purchase direct from you and post to UK?
Hayley -

3 November 10:48

- *skin
skleer -

3 November 10:49

- Hi Hayley. Very glad to hear of your good results.
Hayley -

3 November 10:49

- It's amazing stuff
skleer -

3 November 10:51

- Excellent to hear that. Do you have a paypal account?
Hayley -

3 November 10:51

- Yes I do
skleer -

3 November 10:52

- If you email us at info@skleer.com, we can invoice you direct and send you what you need
skleer -

3 November 10:52

- Just tell us what you want, and we will send it to you and invoice you through Paypal
skleer -

3 November 10:54

- Does that work?
Hayley -

3 November 10:55

- Yeah that's absolutely fine!. Thanks so much for your assistance. I really appreciate it
skleer -

3 November 10:56

- Thank you!! Our pleasure
Hayley -

3 November 10:56

- I'll do it now as I'm on the last bit of my tube and I don't want to run out
skleer -

3 November 10:57

- Great. Thank you so much!
Hayley -

3 November 10:57

- Thanks have a good day
skleer -

3 November 11:00

- Thank you, you too!
SKLEER Email
Hi,
I was advised to contact you via your live chat. I'd like to place an order for six tubes of gel please.
Email address: [PRIVATE]
I am so impressed with this product. I really was at my wits end with a terrible bout of perioral dermatitis that I'd had for 6 months plus. I'd tried everything, but this worked and the fact that it's a natural product is fantastic. Thank you so much, I don't know what I'd have done if I hadn't unearthed this in my research. Once you invoice me I'll forward payment.
Good day
I was given a sample of skleer by a friend. My 4 month old baby has eczema on his face and I tried it and almost immediately I could see a difference.
R.S.  South Africa
On a personal note, I LOVE the cream I have been using the sample on my leg for bad eczema and overnight the redness and itchiness has gone. Fabulous.
Best of health,
Tamar Bhandarkar, N.D., B.H.Sc (Comp Med)
Technical, Regulatory and New Products Innovation Manager
Global By Nature Pty Ltd
This was posted recently on Facebook:
Margie Cameron Bauer
>
Skleer
January 5 - Johannesburg, South Africa
I have just bought a tube of Skleer as I have some serious issues with my skin. I am so hopeful that THIS will be the answer. I took a before photo....now let us hope I will be able to report back soon, as so many others have, that its a miracle in a tube. 🙂
Skleer
Hi Margie, just wanted to follow up and find out how things were going
Commented on - February 7 at 4:54pm
Margie Cameron Bauer I am utterly amazed! Have bought my second tube and I am still applying it every day. My friends and family have already commented on how much better my face (and particularly a nasty red spot on my neck) is looking. I am a fan for life!! Thank you Skleer!
Commented on - 5 mins
Skleer Fantastic news and very glad to hear that Margie! Thank you for trying and now using Skleer.
Commented on - 1 mins
This was a correspondence we had on facebook:
S.R. May 12, 2014 9:55am
Hi,
I have a 4 month old little boy, and he has quite bad eczema on his legs, back and stomach, I've tried everything and nothing works! Does skleer work for eczema? And do you have any samples I would be able to try on him as I'm not sure what will work! And if it does work, then I would be able to use it on him!
thanks
S[name removed]
Skleer May 12, 2014 11:45am
Hi S[name removed], yes it does work for eczema, I have attached a picture of a before and after of a little girl in Australia who used it a couple of weeks ago. If you look on our testimonial page, you can see the reference to it, I think at the moment it's the third testimonial down: http://www.skleer.com/southafrica/html/testimonials.html, thank you very much for your interest in SKLEER, regarding where you can get samples or buy SKLEER in your area, please send your telephone number and email to info@skleer.com, we will have someone call you directly. You can also contact Morris Bennett or Angie Van Staden with Bennetts, as they can help you with that. Morris Bennett number is 083 630 6697, and Angie Van Staden +27 11 608 3733. Morris's email is morris@colic.co.za and Angie's is angie@colic.co.za.
If you want to buy online, SKLEER is also now being sold online in South Africa at Takealot.com, for a very low price of R58, plus R35 shipping, we are not sure how long this price will last. They deliver right to your door in 1-2 days for this price.
http://www.takealot.com/health-beauty/skleer-skin-restoration-gel-30ml,30521268#.Ut_nQxEDHkA.link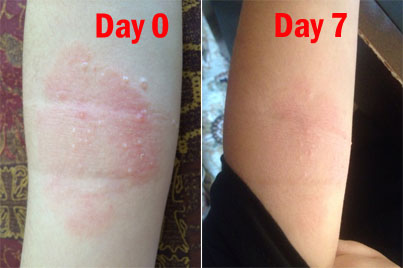 S.R. May 12, 2014 12:09pm
Thank you so much for the quick reply! Is it safe to use on all ages?I will send an email because I'm willing to give anything a try to try and help him! Thanks again
Skleer May 12, 2014 1:34pm
Others have used it at that age and younger on their kids, but at such a young age, our company policy is we would recommend only putting anything on your kid's skin under doctor supervision
Skleer Feb 7th, 4:52pm
Hi S[name removed], I hope you are well. Just wanted to follow up how things went with your little boy
S.R. Feb 9th, 4:48am
Things are great! Skleer really helped him and worked so well! Thanks again
See the 2 email correspondences below to explain the before and after pictures.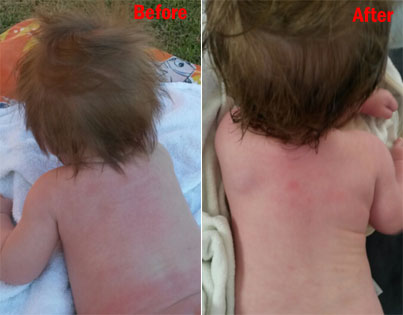 (Click on the picture to see a larger version)
NOTE: Look closely to see how much redder and swollen the back is in the before picture.
From: Sherriann Roux
Sent: 10 June 2014 07:51 AM
To: Angie van Staden
Subject: Before Photo
Here is the before photo, You can see how red and irritated his skin was. The roughness has even gone away and his skin is smooth now!
Thanks again
Sherriann Roux
From: Sherriann Roux
Sent: 10 June 2014 07:48 AM
To: Angie van Staden
Subject: After Photo
Morning,
Please find attached the after photo of my son, please if you do use the photo can you crop it so you do not see his bum!
I will sent the before one to you now.
His eczema keeps on looking better and better the more we use Skleer!
Thanks again
Sherriann Roux
TUCKERS PHARMACY (SUNNINGHILL)
Worked brilliantly. Siphiwe's (pharmacist) daughter suffers with eczema - usually takes 2 days to clear with the help of Skleer.
When her daughter scratches herself while playing, she asks mommy for her medicine, ie. Skleer :).
Majority feedback from customers relates to spots and pimples - very positive.
Audio Testimonial from Tuckers Pharmacy
Audio of above
Ek n security by springbok apteek het n sampel daar gekry by tina en moet se vir jik en rooi in my gesig het dit wonders gedoen die beste ooit
Jannet Joubert on Facebook
RIVERSIDE PHARMACY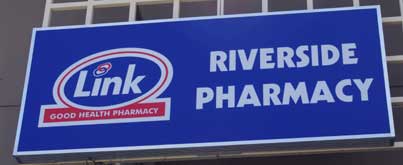 Riverside Pharmacy Sales Assistants talk about SKLEER
Audio Testimonials from another Riverside Sale's Assistant

WATERTOWER PHARMACY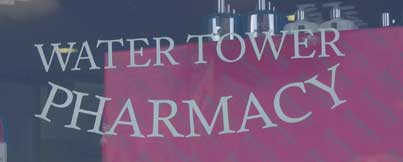 Audio Testimonials from Bridget at Watertower Pharmacy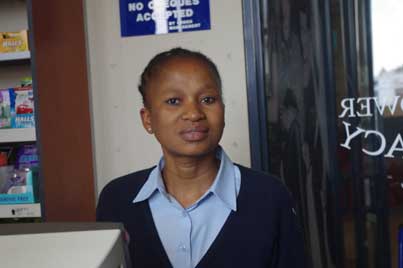 I have personally used the product, and found Skleer to be effective in relieving dry and itchy skin.
Precious
Hi,
My husband had some sort of rash which looked a bit like ringworm. He applied Skleer daily and within 3 days the rash disappeared.
This is a wonderful product and I love the fact that it is all natural ingredients.
Thanks so much
J.B.
Testimonial from the Weleda Bryanston outlet – pregnant lady was suffering with heat rash under her breast area which was alleviated by Skleer.
Angie
Bennett's Gauteng Representative
Hi Guys,
Pharmacies within the Sunninghill area are receiving positive feedback – one customer in particular is looking for a Skleer hamper.
Siphiwe (pharmacist) has used Skleer on her 3yr old daughter for cuts and grazes as well as dry skin between her fingers and has seen positive results.
Siphiwe herself has noticed an improvement with the lightening of dark spots.
Many customers are noticing results regarding acne conditions in particular.
Pharmacies within the Morningside and Gallo Manor area's: ladies working behind the OTC counter have received feedback regarding acne conditions having improved. The one assistant tried it herself and said: it works (acne related).
Bryanston area: results of pigmentation, acne, dry/flaky skin improvement and clearing of a facial rash.
A gentleman used the same shaver on his head as his son without washing the blade (his son has ringworm)…Weleda Bryanston gave him a sample of Skleer to alleviate the dad's symptoms of what seemed to be the start of ringworm as well – the father was amazed at the results and returned to buy a 30 ml tube for his son.
Have a lovely weekend.
Regards
Angie
Bennett's Gauteng Representative
Agnes made mention of two customers in particular who used Skleer – firstly a mom who took a sample for her teenage son's acne which cleared and secondly an elderly gentleman's problematic eczema in the creases of his inner arm and behind the knees was relieved.
Have a lovely day!
Regards
Angie
Bennett's Gauteng Representative
Related: Contact Dermatitis, Seborrheic Dermatitis, Atopic Dermatitis, Eczema, Dyshidrotic Eczema